Builder - Delete
This document describes how to delete parts from Builder
When you delete components from the Builder, you are actually removing it from the drill-down structure of the Visual Product Tree.
In order to delete component from the Builder, proceed with the following steps:
In the Builder window, from the Sub-Component area, click on Delete link; which will display Delete Component dialog box, as shown in Figure 1. Note that you are deleting sub-components from the top level of assembly (Part No. UBV).
Select a component UBV-00-0000 form the drop-down list to delete it from the builder.
Submit the form to process your request to delete component from the UBV Assembly.
Note:
When component is deleted from the Sub-Component list, all the rollovers associated with the component are also deleted from the Rollover Area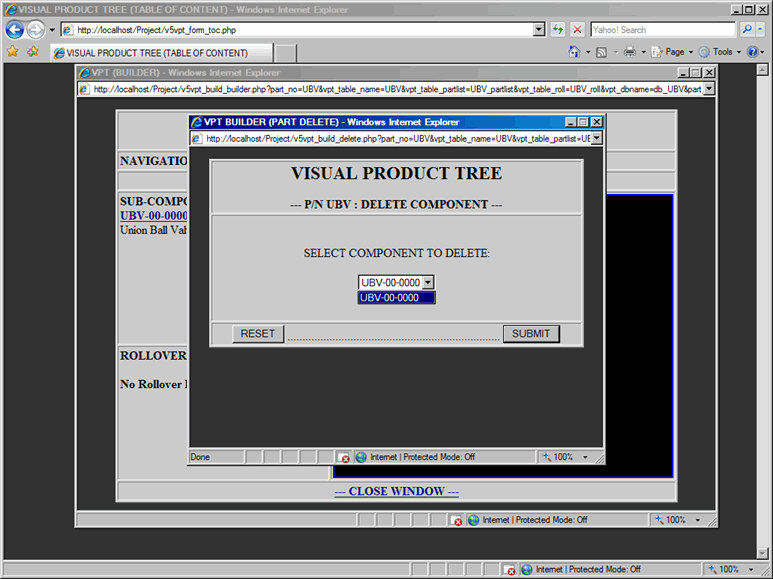 Once the Delete Form is submitted, confirmation window will be displayed as shown in Figure 2.
Click on the Close Window link and component (UBV-00-0000) will be deleted from the top level assembly (UBV) as shown in Figure 3.
Builder - Delete Confirmation